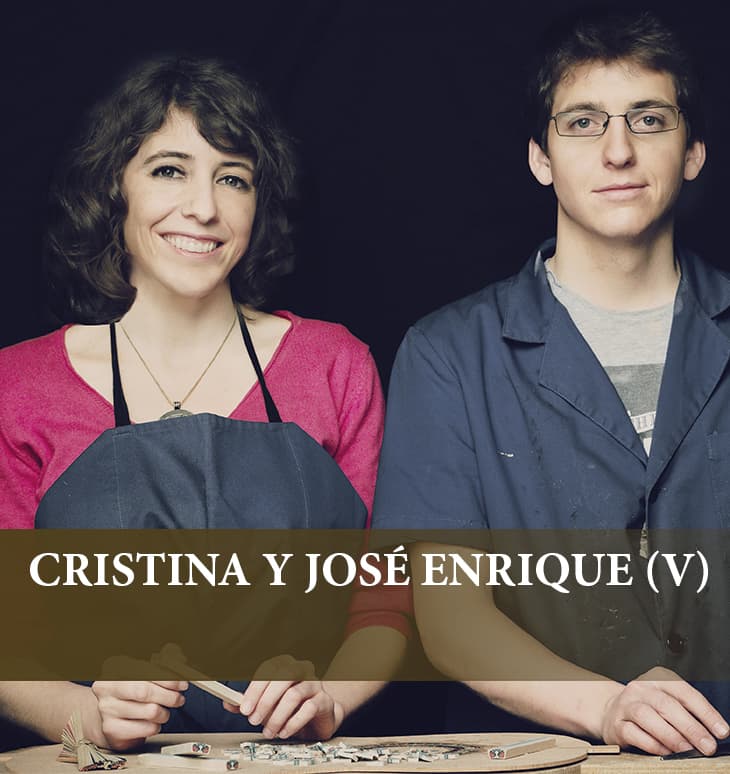 A long time ago, a guitar maker asked Cristina: "How did your father get the two of you to continue with the tradition? My son does not want to continue, he prefers to take another path ". The answer was none other than "having had freedom of choice and support in making decisions about our future." José Ramírez IV never pressured his four sons to continue with his profession, on the contrary, he encouraged them to train and learn other disciplines.
He wanted them to choose from knowledge, from the heart and from freedom; For this reason, although only two of them continue in his footsteps, his children Cristina, Almudena, José Enrique and Javier deeply admire and respect the work that his father did.
Only Javier started in the workshop together with his twin brother José Enrique, to later opt for another option and continue with the maternal family tradition: the pharmacy trade. Almudena, a psychologist by profession, has yet to finish her first guitar.
José Enrique and Cristina felt the vocational call of this tradition from a very young age. The love for music and for the guitar that was breathed in the family gatherings was a breeding ground that culminated in their choice of life.
José Enrique has combined his apprenticeship as a guitar maker with his law career; and Cristina is a graphic designer, journalist, sound technician and is studying Spanish guitar at the conservatory with Ana Jenaro. She is also currently learning guitar construction techniques from her brother.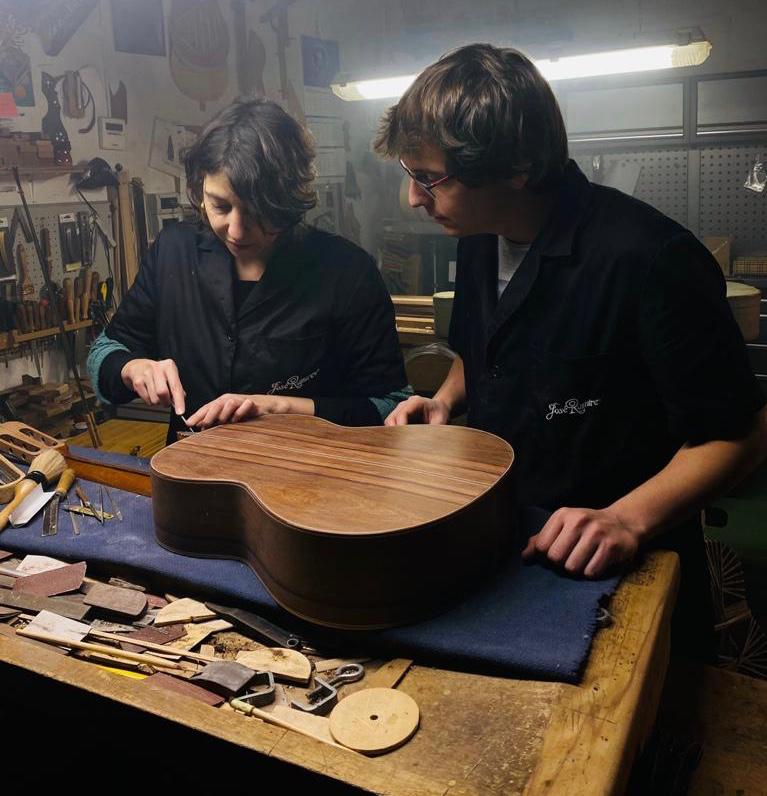 Both direct the workshop in two directions: José Enrique is the head of the workshop and is in charge of conducting new research, while Cristina coordinates the commercial area and the development of projects.
The new models are the result of the teamwork of Amalia, Cristina and José Enrique.
They are currently focused on two areas: on the one hand, Amalia Ramírez's research on the "Auditorium Model" continues, an instrument with a greater projection without loss of sound quality that characterizes Ramírez guitars; while on the other, they observe her past reflected in the instruments of their great-great-great-grandfather José Ramírez I and their great-great-great-uncle Manuel Ramírez, recovering ancient construction techniques, as well as glues and natural varnishes.
The objective of Guitarras Ramírez consists in the evolution and development of the guitar by listening to its guitarists. Listening is the fundamental element of this profession, thanks to it, Guitarras Ramírez, has reached its almost 140 years of history (at the time of writing this article, in 2021) with the firm intention of continuing to research and create original models for the times to come and for the new musicians.