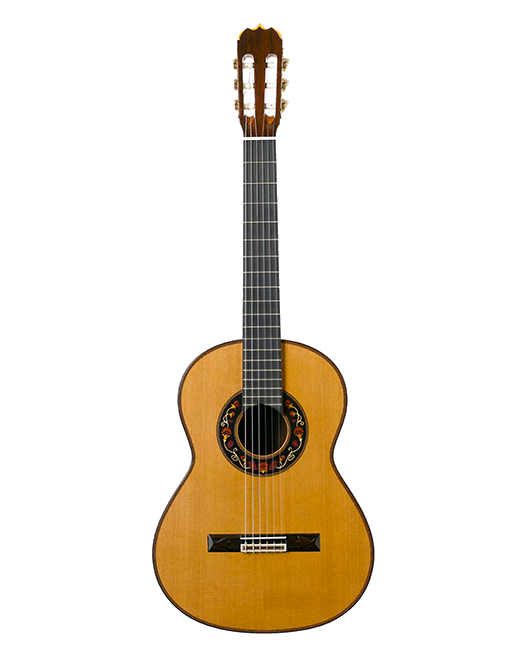 Artisan Guitars
Handmade in our workshop with the wisdom acquired since José Ramírez I started in 1870 in Francisco González's workshop. We use wood with an antiquity and natural drying between 10 to 70 years.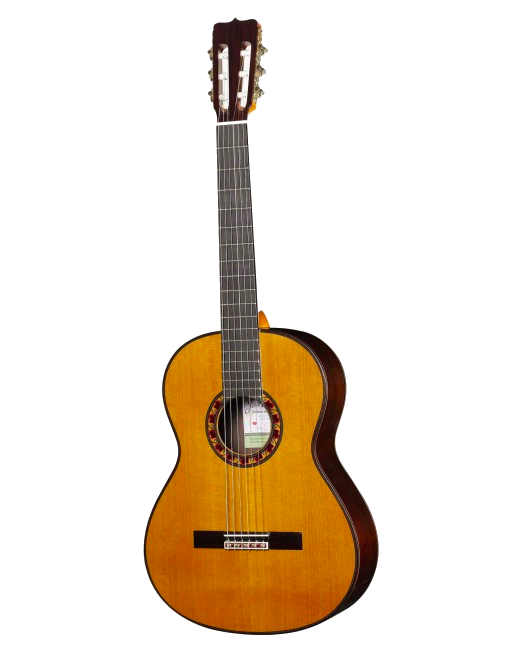 Studio Guitars
High quality guitars made in different Spanish factories with our designs and templates. Once finished, they are inspected and adjusted in our workshop undergoing a strict and rigorous quality control.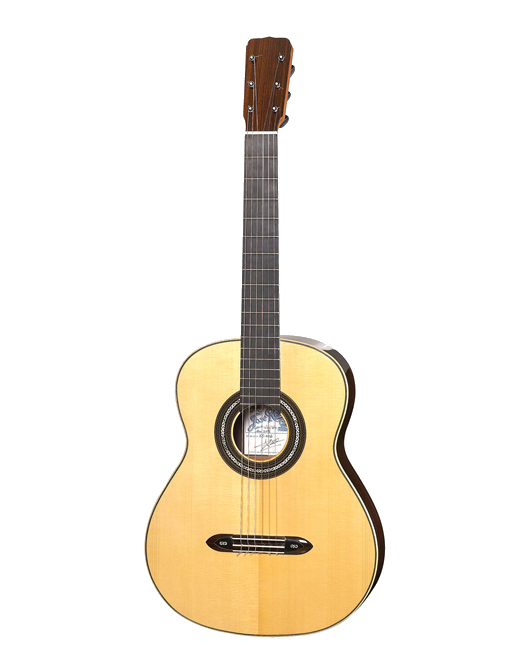 Design your guitar
If you want your handmade guitar to have special characteristics, contact us for a study and a budget. Do not miss the opportunity to create a unique and exclusive instrument made to measure.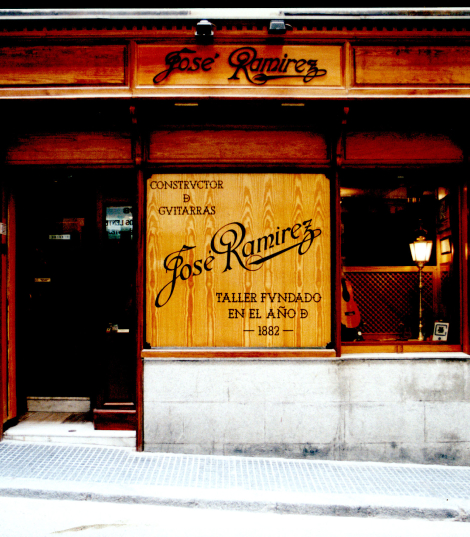 Guitar makers since 1870.
Workshop founded in 1882.
Our philosophy as instrument makers is based on five words, which constitute five of our basic pillars and represent our five generations of guitar makers:
Tradition, Experience, Quality,
Innovation and Professionalism.
Discover our selection of instruments in our online shop: Spanish guitar (flamenco and classical), cutaway guitar, electrified guitar, bandurria, lute and acoustic guitar. Ask us about other instruments that we have in our physics: harmonica, economic guitar, ukulele, guitar cadet, castanets, cajons…
Mangoré Guitar
Copy of the guitar José Ramírez I that belonged to the guitarist and composer Agustín Barrios and is currently on display at the Casa de la Música in Asunción, Paraguay. This guitar fell into a river, he recovered it and continued playing it as if nothing had happened.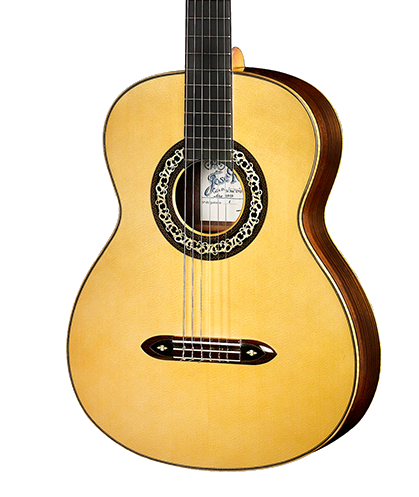 Manuel Ramirez
Copy of the Manuel Ramírez guitar exhibited at the MET in New York that belonged to Andrés Segovia. This guitar is the protagonist of the famous anecdote that took place in the guitar shop, just before Segovia gave the historic concert at the Ateneo de Madrid that changed the history of the instrument.
Traditional Guitar
Guitar developed by José Ramírez III in the 60's with the collaboration of Andrés Segovia. It was a revolution in the world of the Spanish Guitar. It is an instrument of great sonority and rich in nuances. Many know it as model 1A, although this designates a class (quality) and not a model.
Anniversary Guitar
Limited edition guitar created by Amalia Ramirez for our 125th anniversary. Beautiful decoration in the mouth in which you can choose between two options: black and white or color . Each of these guitars has a unique drawing on the back of the head. Only 125 instruments will be made.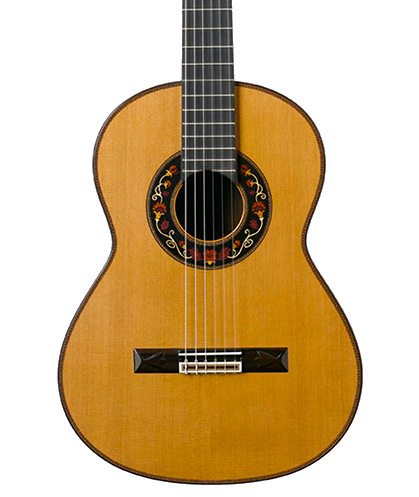 Tablao Guitar
Guitar developed by José Ramírez I at the end of the 19th century at the request of the flamenco guitarists who worked in the cafés cantantes and tablaos flamencos that first appeared at that time. They needed an instrument with more power and body to be able to stand out in a flamenco group. It has a larger soundboard that allows a great sonority and that meant a great change with respect to the flamenco guitars of the time. Manuel Ramírez took this model and transformed it into the basis of the current flamenco guitar, which his disciples later continued to make with their own particularities.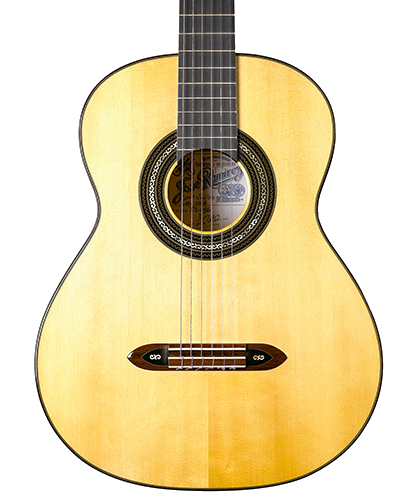 You can register your guitar, enjoy exclusive discounts on accessories and have additional information about the latest news from our workshop.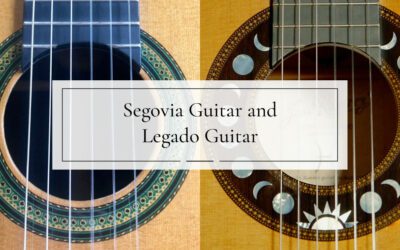 In Ramírez Guitars we have added 2 new models of handmade guitars to our collection, both very significant for their relationship with the history...
read more