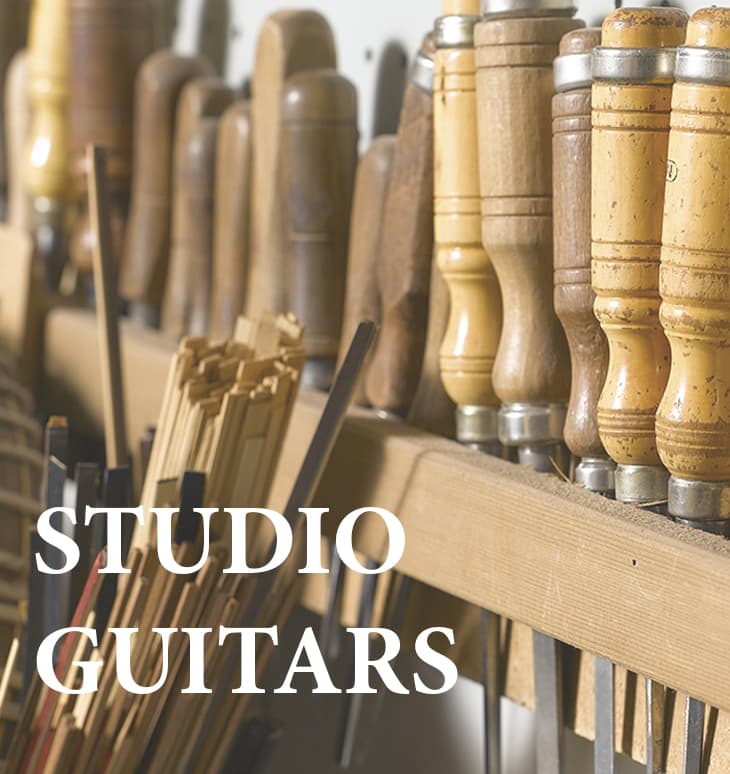 Discover Ramírez Studio Guitars
The studio guitars that leave our workshop have the Ramírez label, which implies three things:
– That they have been designed by us.
– That they have been made in Spanish factories exclusively for us.
– That they have been checked and adjusted by us passing our quality control.
Below, you will find all the studio guitars that we sell in our Ramirez Guitars online store.
In addition, in our store in Madrid we have other models and lower priced instruments (guitars, lutes, bandurrias) selected, revised and setup by us, which carry our label that assures that they have passed our quality control.
For more information: tienda@guitarrasramirez.com or +34 680 122 262.
A guitar can last you a long time or a few days, depending on how you take care of it. Here are some tips to help you enjoy it for the rest of your life.