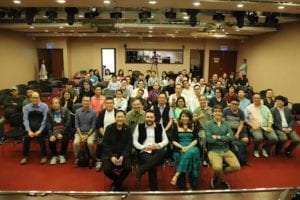 Tour around Asia: Thailand, Hong Kong, China, Taiwan, South Korea, Japan and Malaysia Cristina and José Enrique Ramirez (V generation) with the guitar player Luis Regidor Pain visited all those countries to make a presentation about our tradition, History, family and guitar models
………………………………………………………………………………………………………………………………………..
En los meses de octubre y noviembre hicimos un viaje por varios países asiáticos con la intención de presentarnos como la quinta generación de guitarreros Ramírez junto con nuestro amigo el guitarrista Luis Regidor Pain.
Visitamos Tailandia, Hong Kong, China, Taiwan, Corea del Sur, Japón y Malasia. Fue un viaje maravilloso, lleno de anécdotas y amigos. Gracias a todos los que lo hicisteis posible.