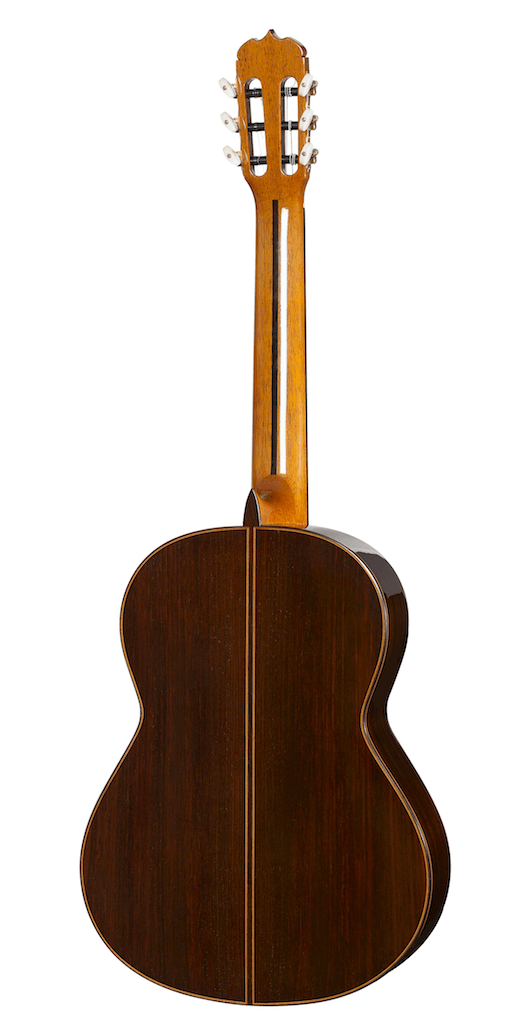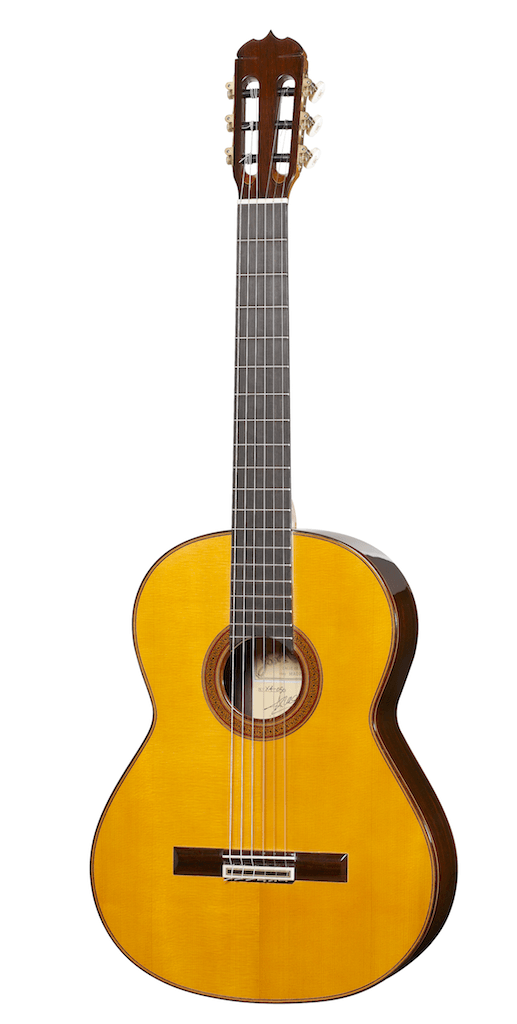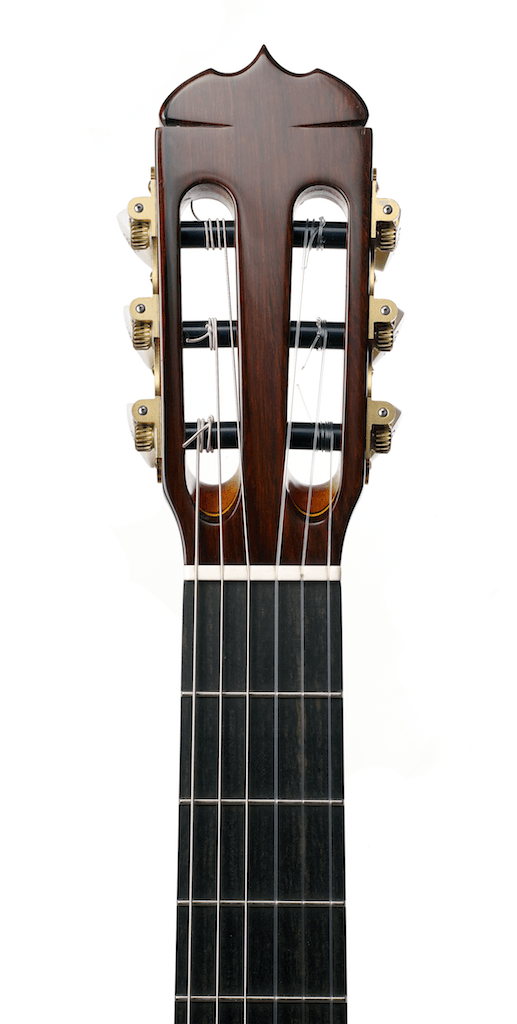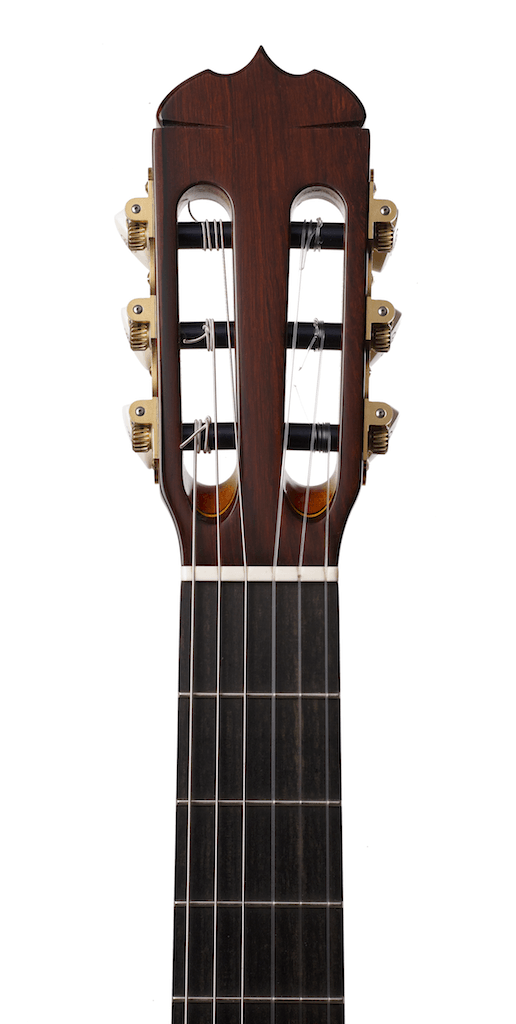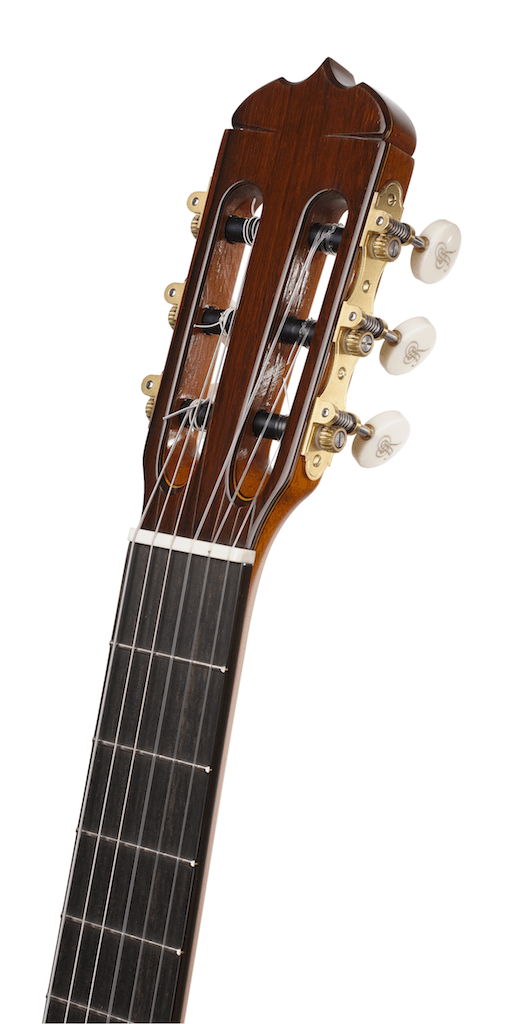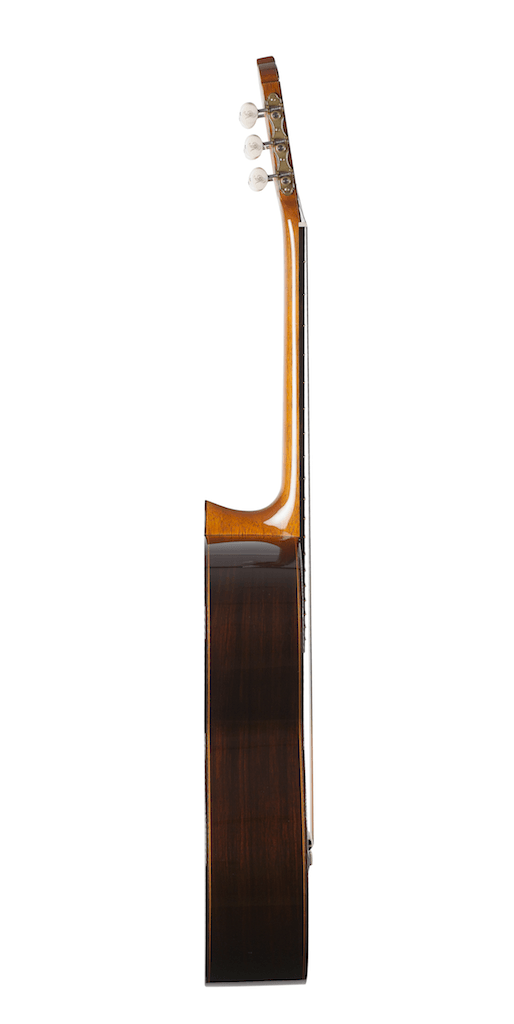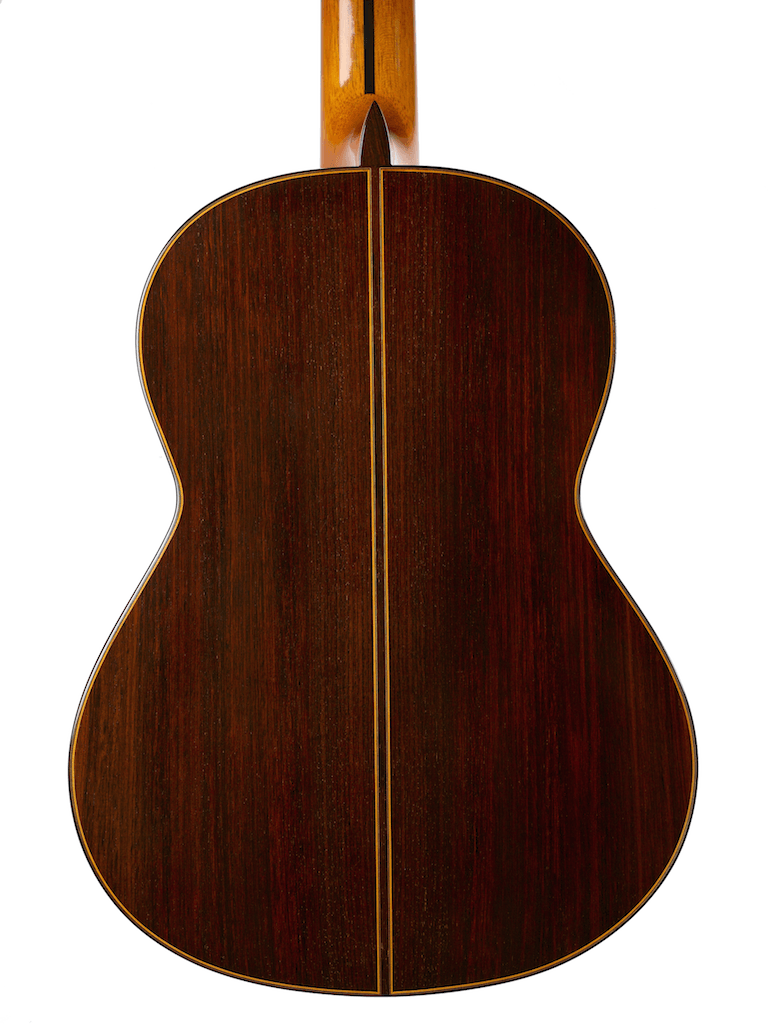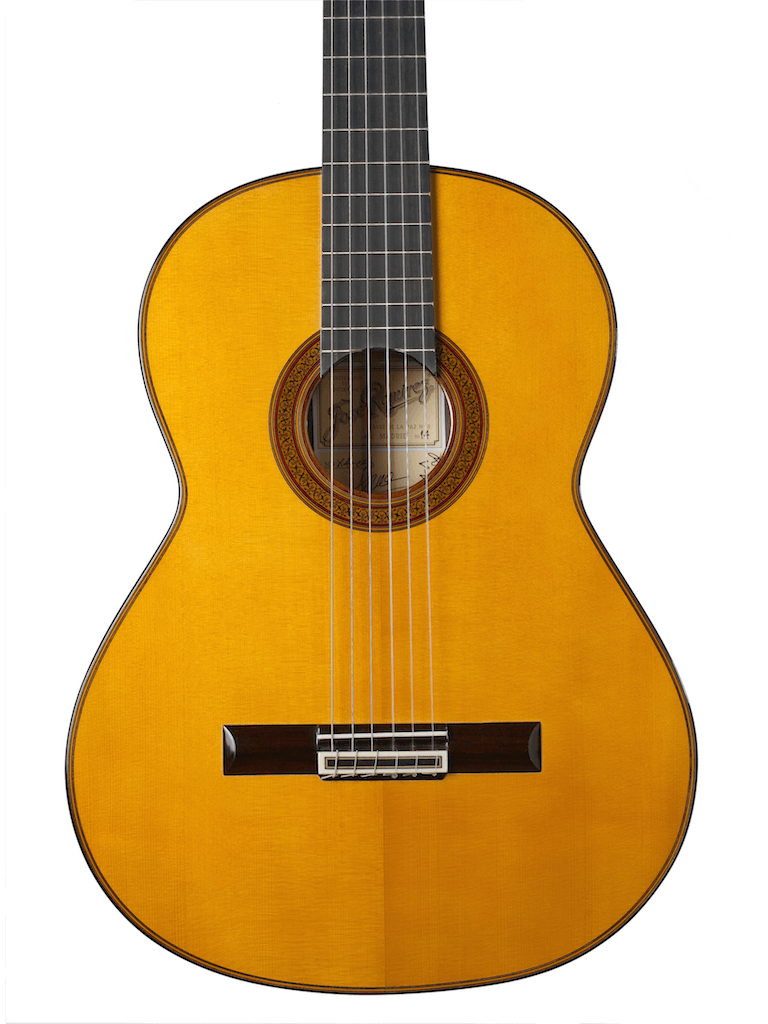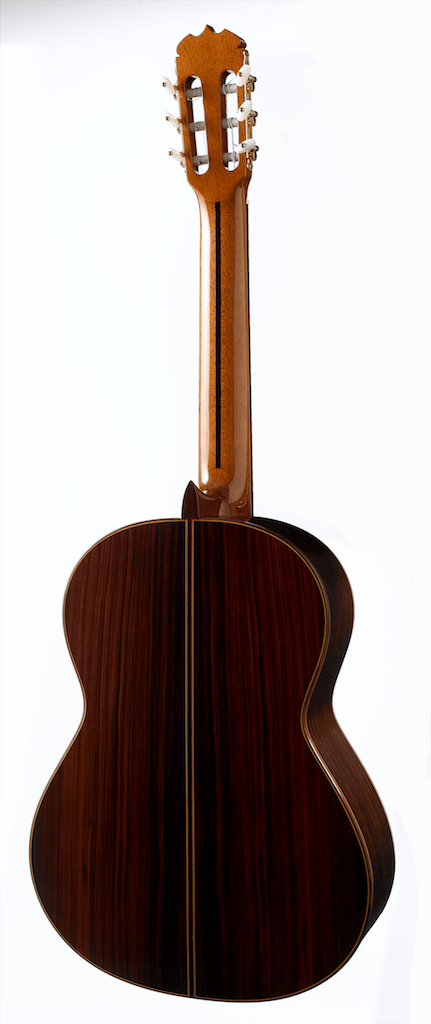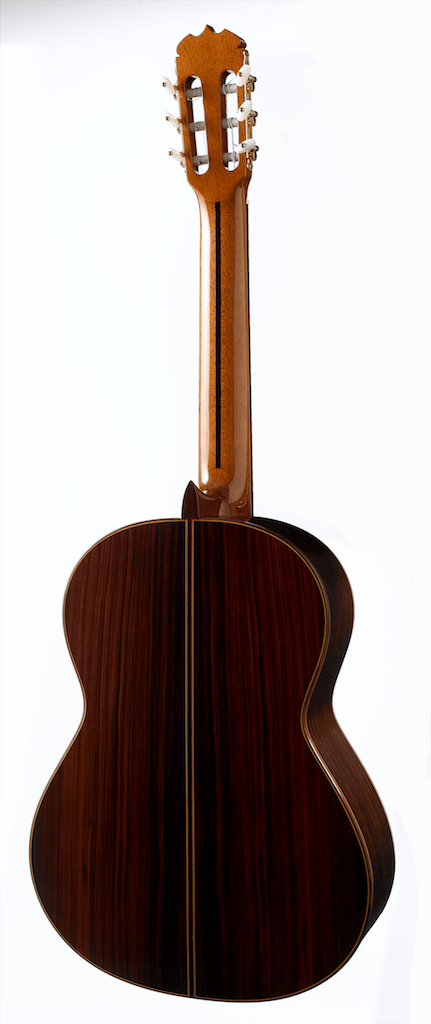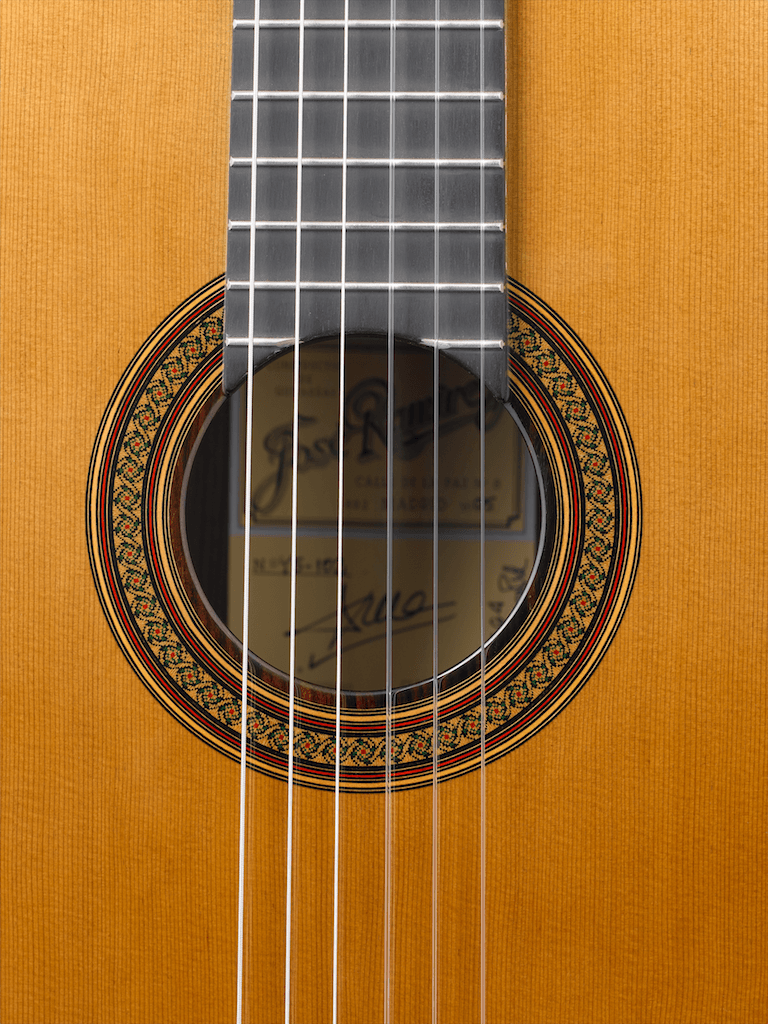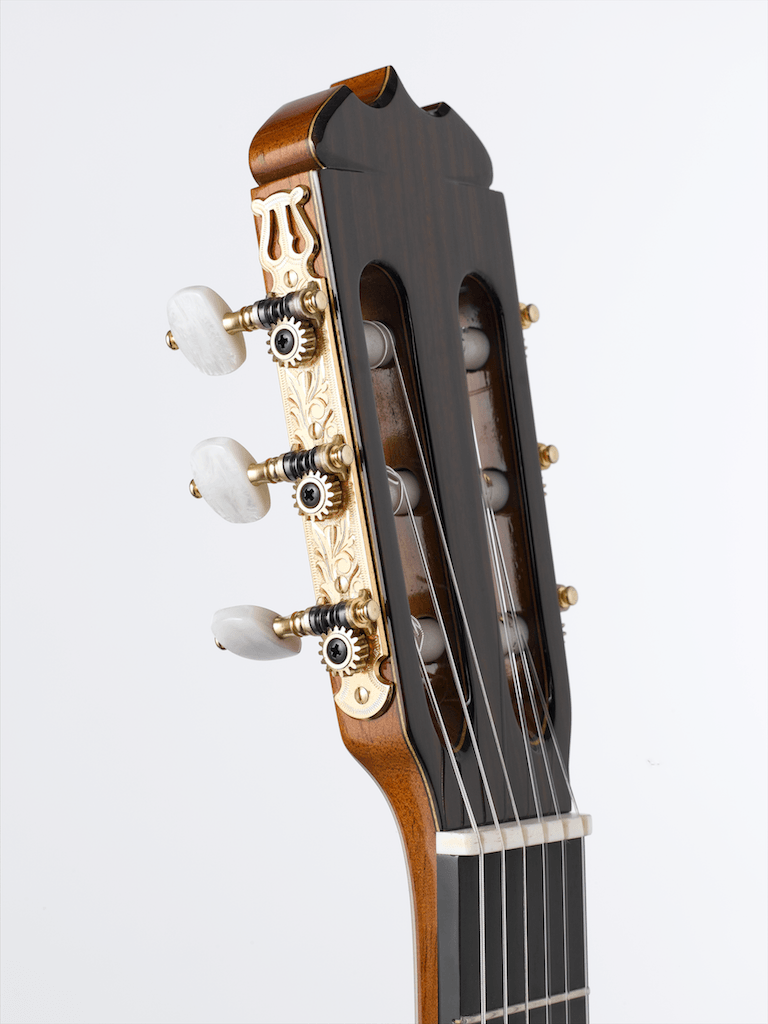 Tradicional Guitar
(Classical)
Popularly known as 1A; many people also refer to it as the Segovia model. Guitar created in the 1960s by José Ramírez III. This guitar was revolutionary regarding its construction method. It has a deep, powerful, and balanced sound and rich harmonics. 
This is the model from the 1960's designed by José Ramírez III, applying new techniques to its construction and based on the experience and breakthroughs of the past years. Thus, with the Traditional Line, we continue with our guitar which gives a deep, potent sound, and is rich in harmonics.
The basic model has six strings. Nevertheless, it can also be built with 8 and10 strings.
We can also adjust it to flamenco.
TECHNICAL SPECIFICATION
| | |
| --- | --- |
| Scale | 638, 650 ó 664 mm |
| Top | Solid cedar or German spruce |
| Sides and back | Solid Indian or Madagascar rosewood |
| Fingerboard | Ebony |
| Neck | Cedar |
| Bridge | Ramírez high tension 3rd in carbon |
| Finish | Polyurethane finish (optional French polish finish) |
| Dtrings | Ramírez high tension 3rd in carbon |