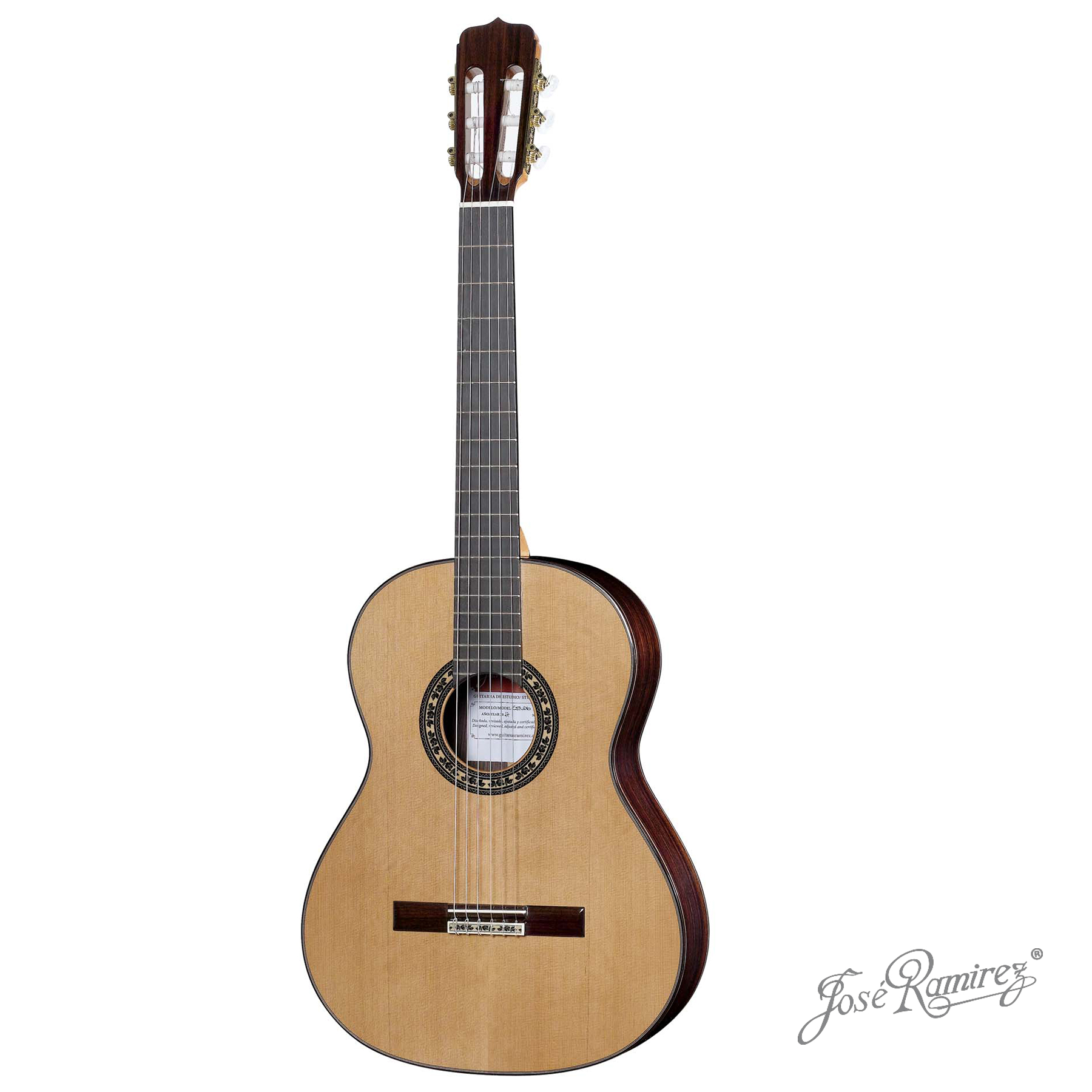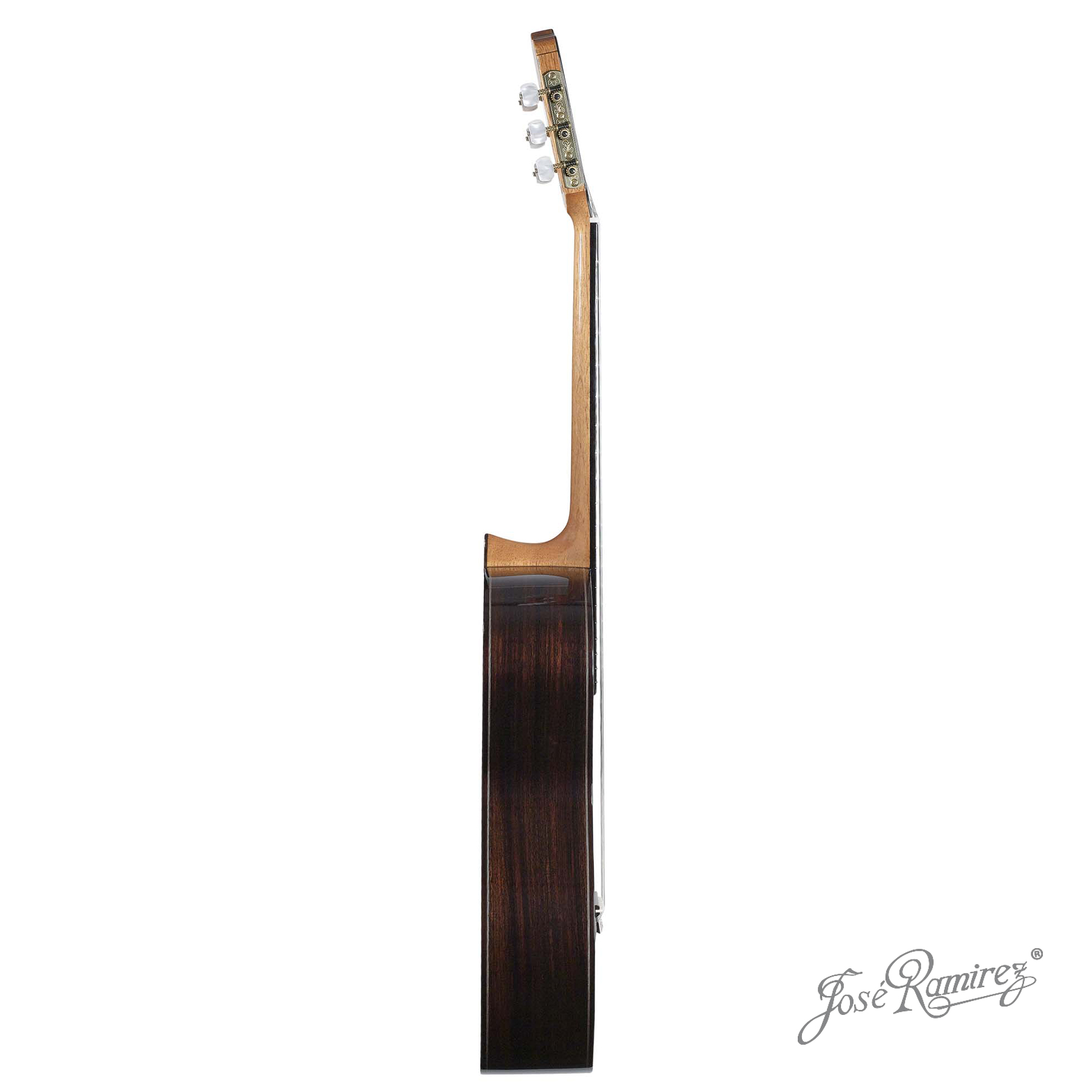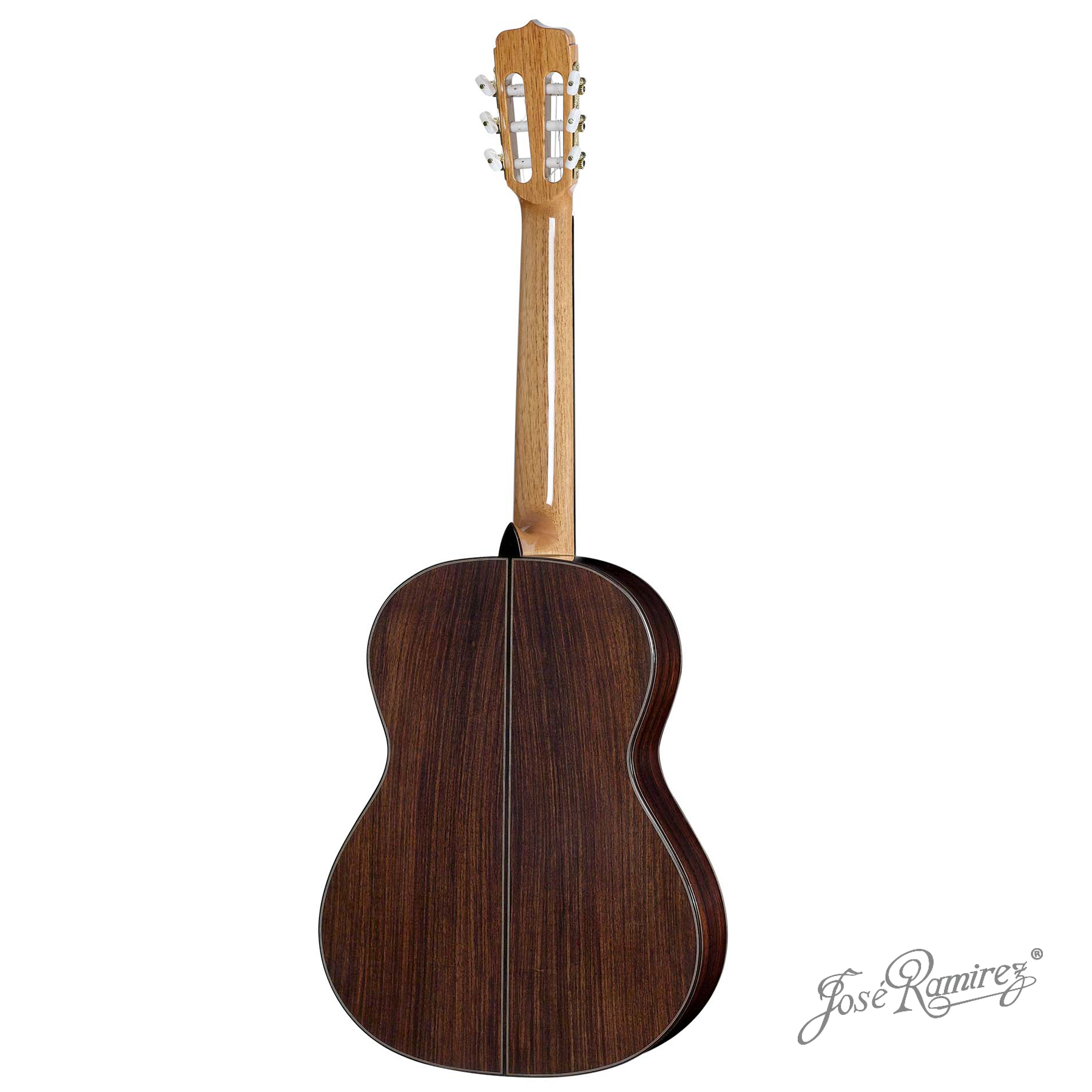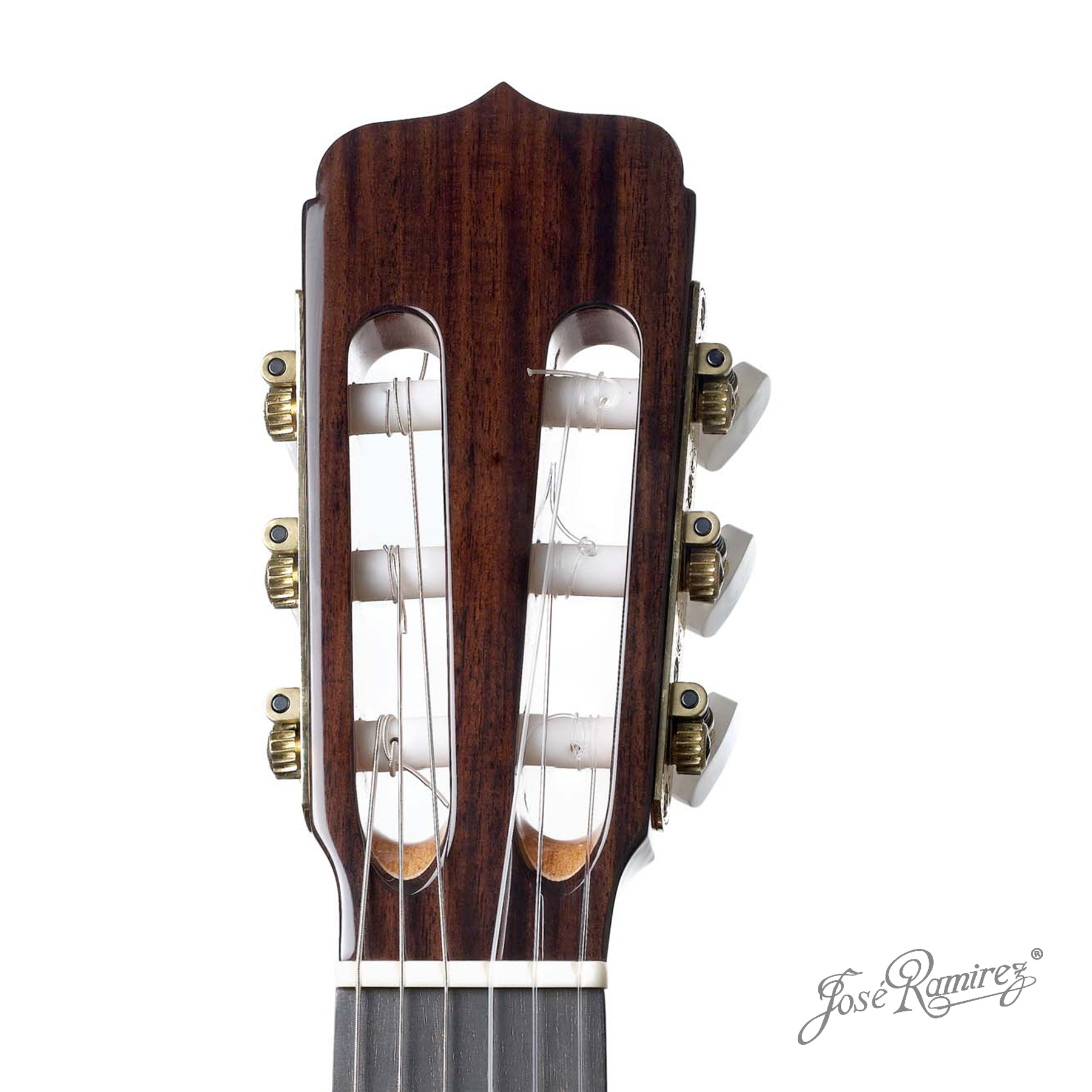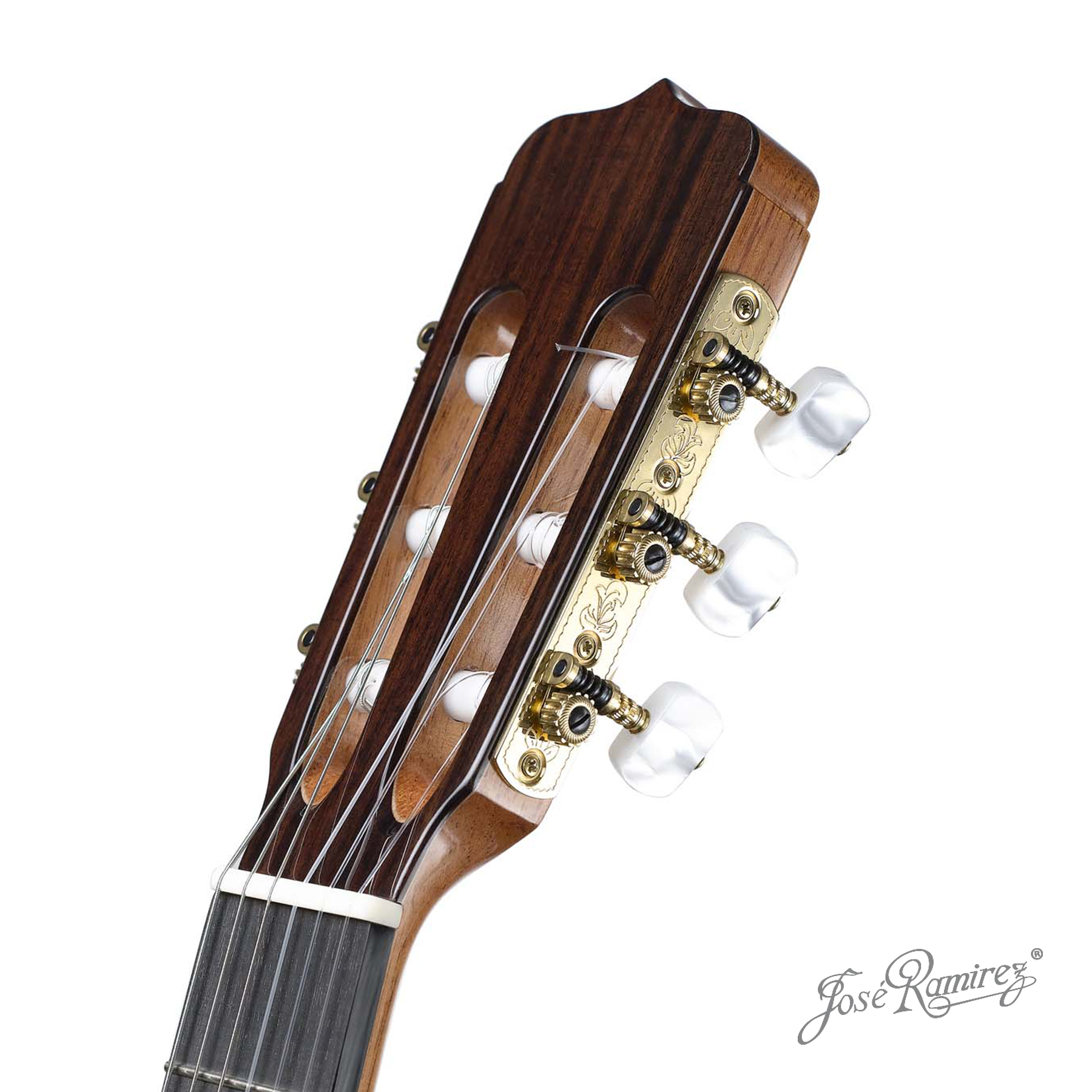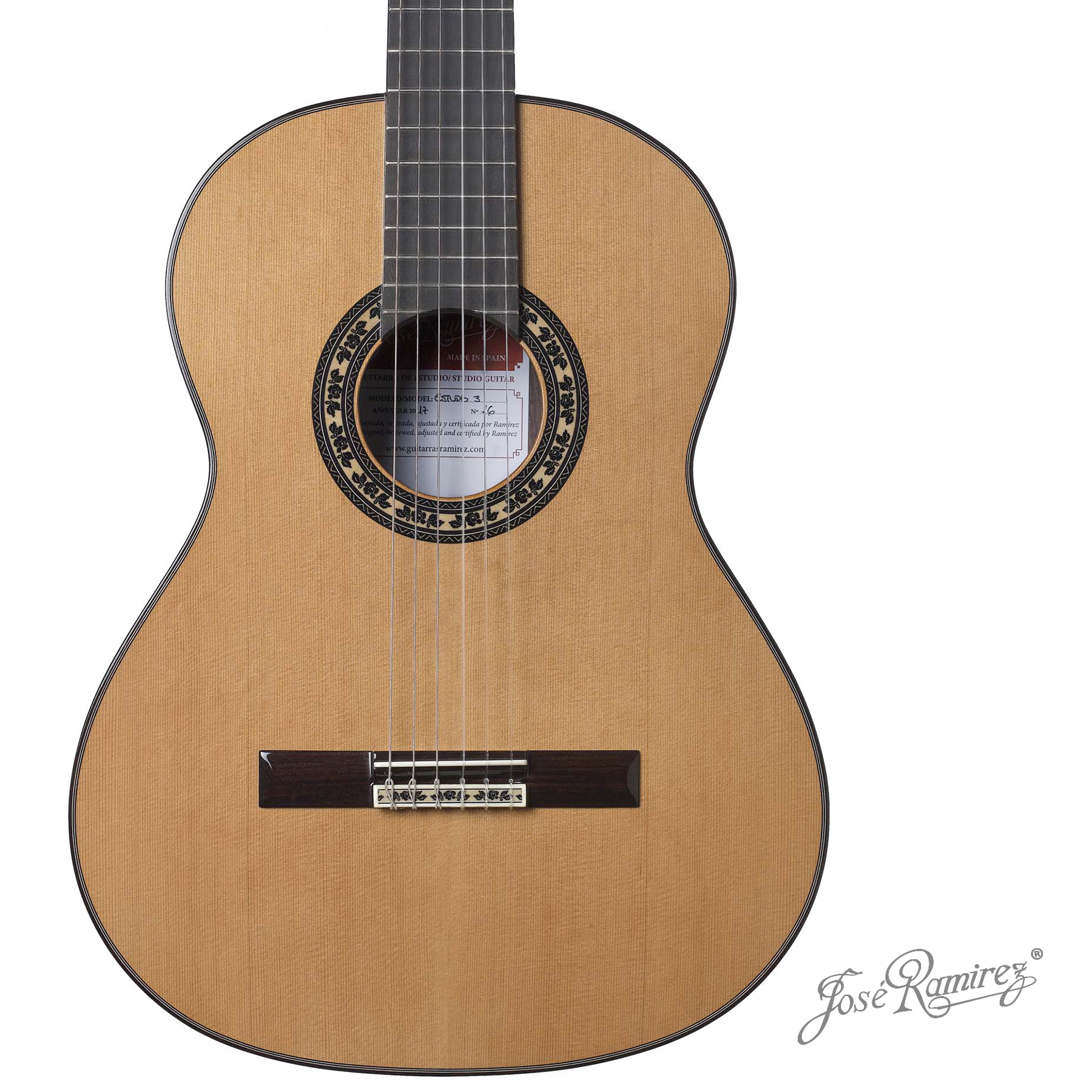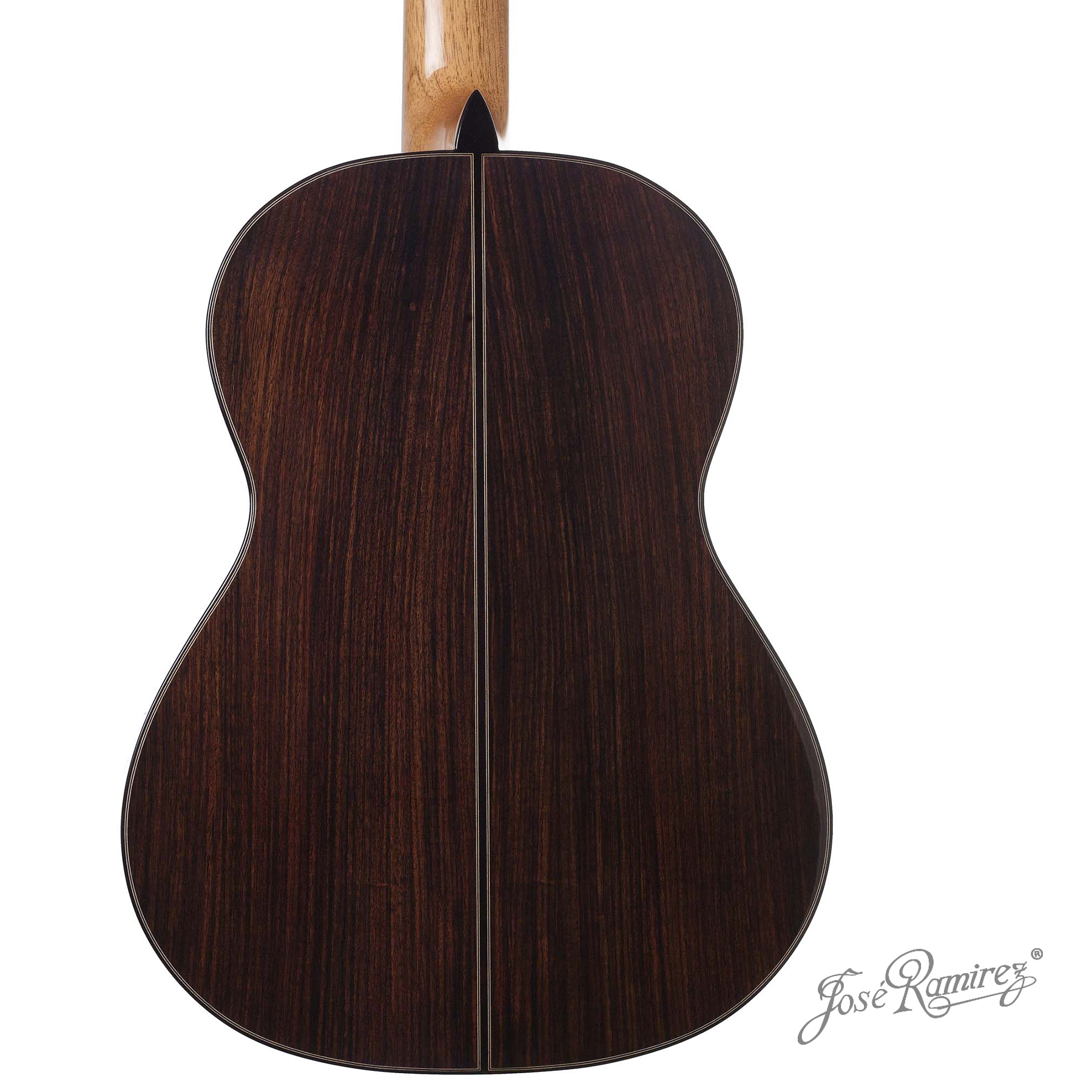 Case not included
MADE IN SPAIN
Top studio guitar with a selection of first quality woods. Its sound recalls the original sound characteristic of this firm.
Great volume, force, variety of timbres, balance, roundness and warmth.
Amplification can be incorporated with a Fishman, Schertler or Midi RMC installation. The top can also be ordered to be built with spruce, which adds a brighter and warmer sound, different from the roundness and depth of the red cedar. This guitar can be constructed for left-handed people as well. If you are interested in other variations, please contact us at: tienda@guitarrasramirez.com.
TECHNICAL SPECIFICATION
[table id=50 /]