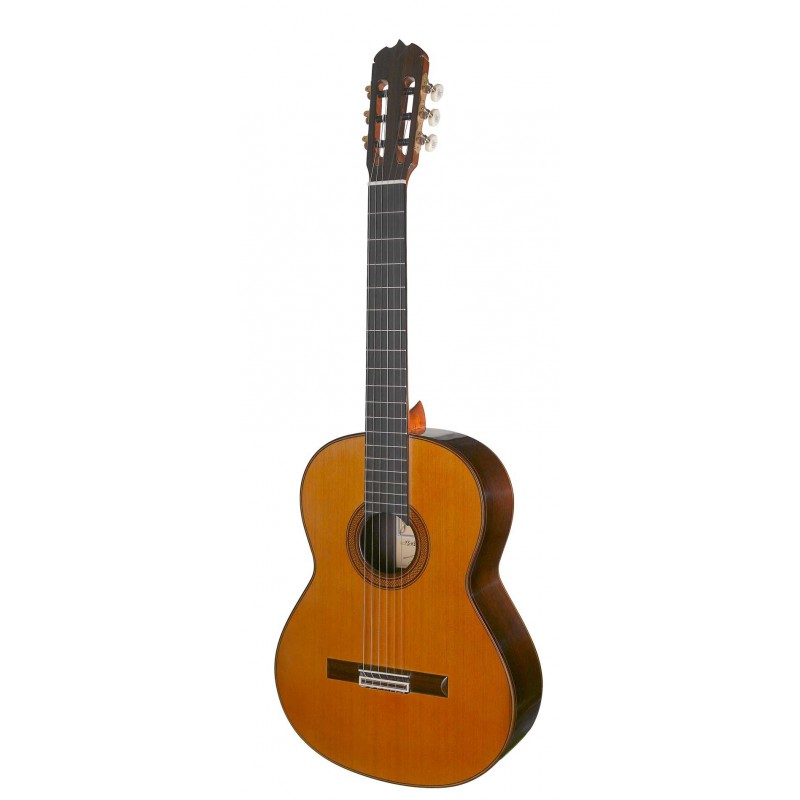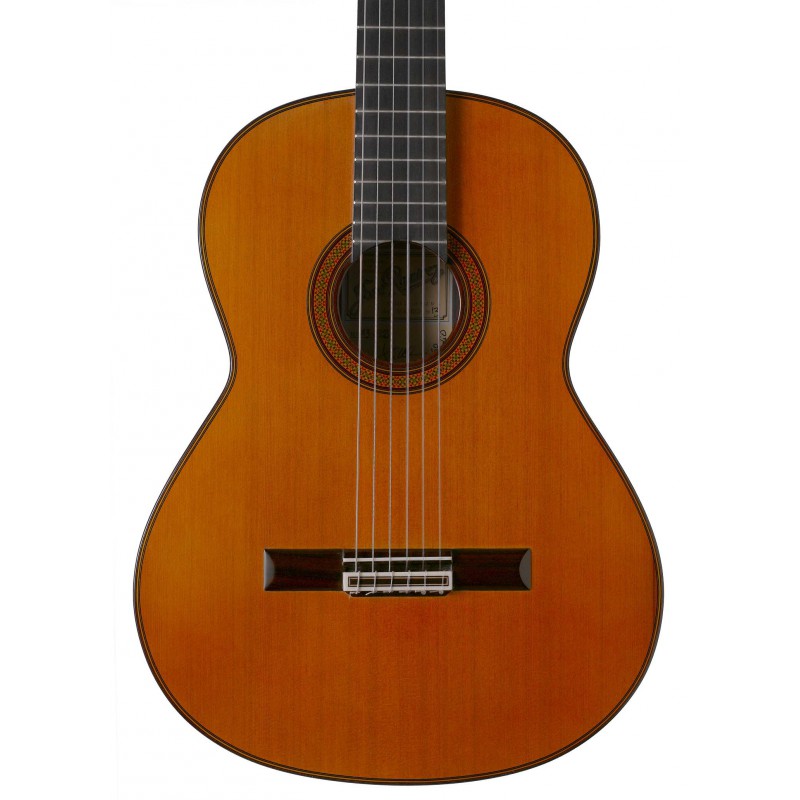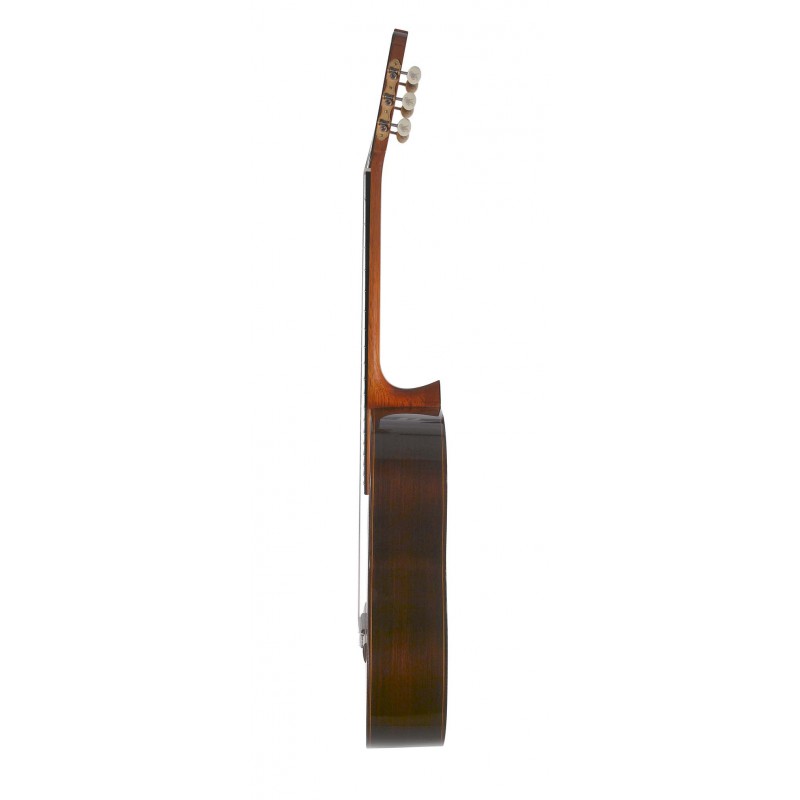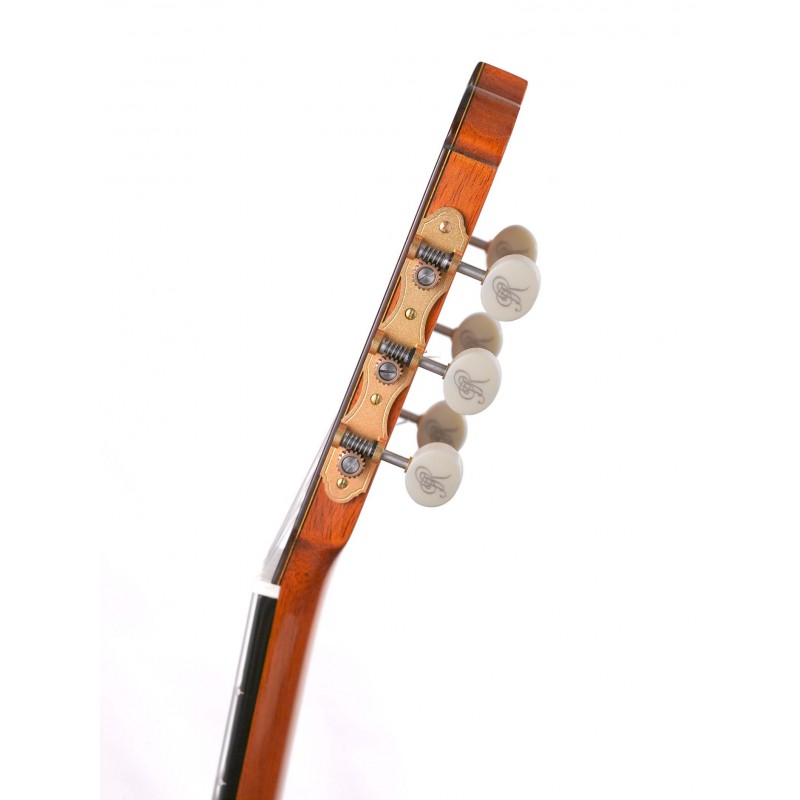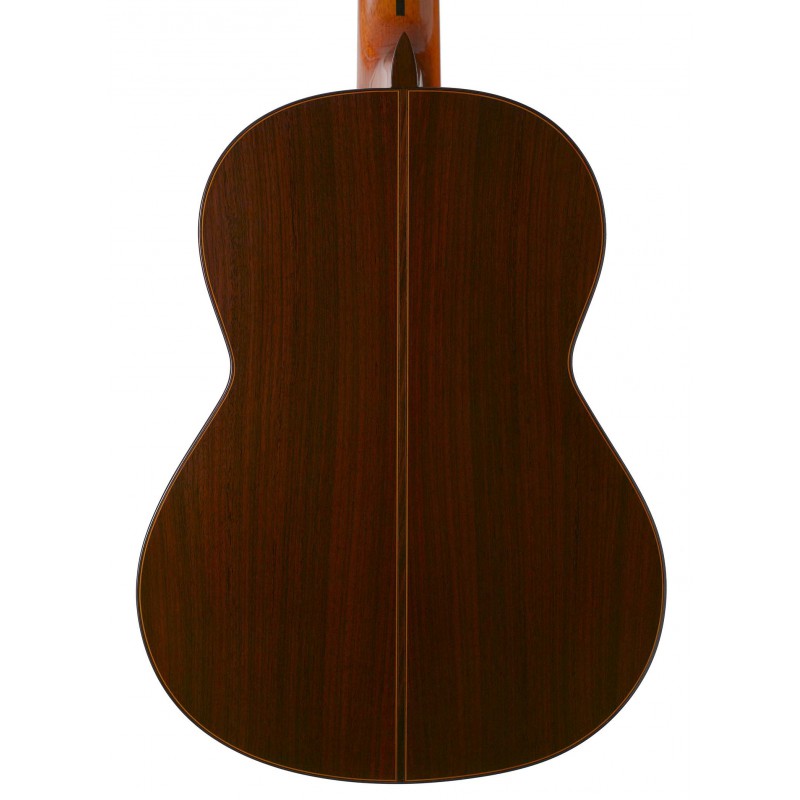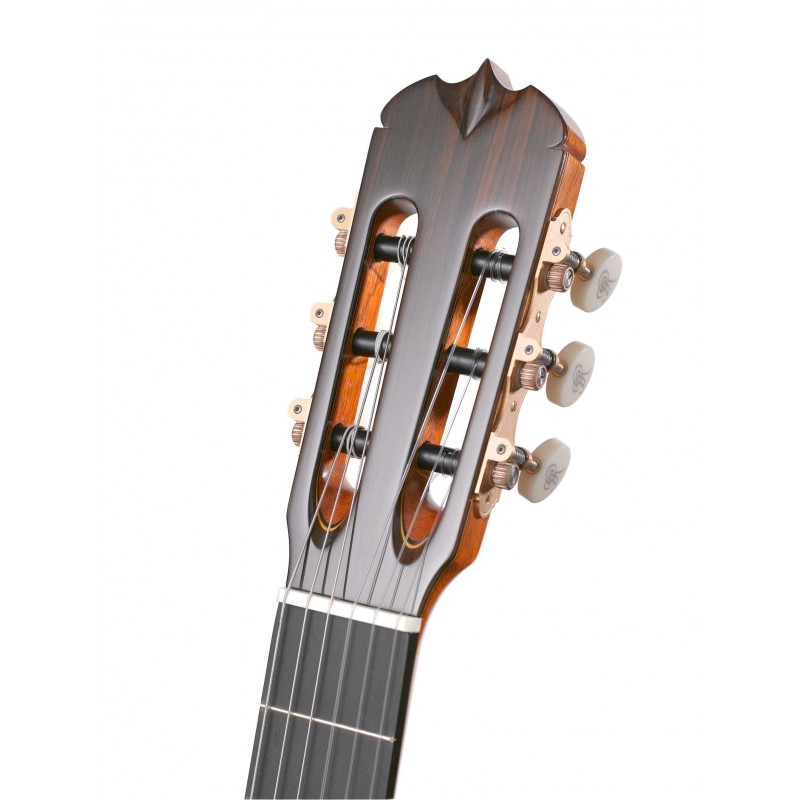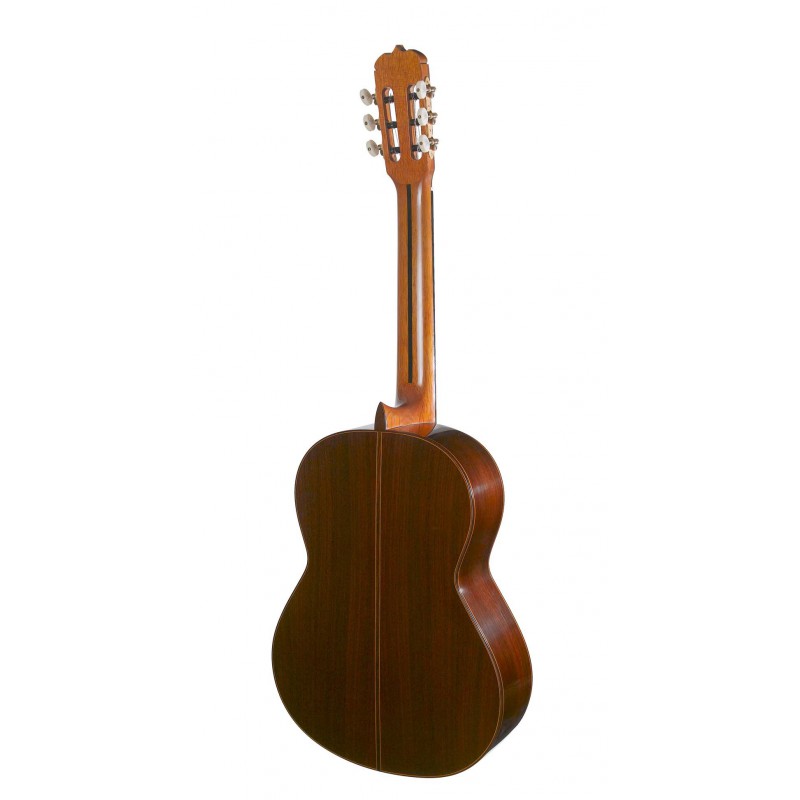 Auditorio Duo Guitar
(Classical)
Traditional guitar, with the same sound features, in which I have applied construction techniques that have increased its power, amplitude and sustained notes. This is a guitar with a marked capability to adapt to the way the guitarist plays.
Amalia Ramirez has given a new impulse to the design of the Auditorio guitar. It is one step forward in the evolution of this guitar, which results have significantly exceeded the previous Auditorio. The current Auditorio has the body (top, back and sides) entirely made with the material known as Nomex. It has a double top, like the original, and a double back, but unlike the Auditorio Duo (the second experiment of Amalia), this has the outer part made with rosewood and inner part made with cypress; and it also has double sides, the outer in rosewood and the inner in cypress, a combination that is part of Ramirez guitars identity. All guitarists who came to try it and give us their opinion, have agreed that it is a guitar with a surrounding, cozy, powerful and warm sound, and they feel very wrapped up while playing it.
This guitar can also be made with "cámara".
TECHNICAL SPECIFICATION
| | |
| --- | --- |
| Scale | 650 or 664 mm |
| Top | Solid red cedar or German spruce |
| Sides and back | Double back and sides of Indian rosewood and cypress. This model can also be built with Madagascar rosewood. |
| Fingerboard | Ebony |
| Neck | Cedar |
| Bridge | Indian or Magascar rosewood |
| Finish | Lacquer |
| Strings | Ramírez high tension 3rd in carbon |